What are the characteristics of microfiber cleanroom wiper?
Views: 4 Author: Site Editor Publish Time: 2020-05-19 Origin: Site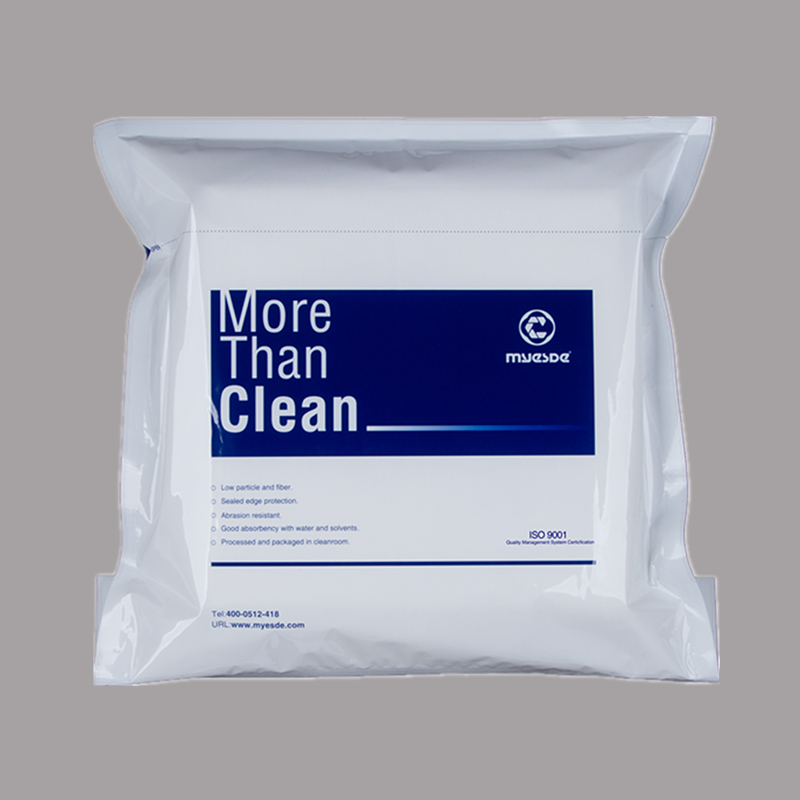 Heat sealed microfiber wiper is constructed from a blend of 70% continuous filament polyester and 30% Nylon with pressure heat sealed edges. This wiper is designed to provide superior particle and bacterial removal without damaging sensitive surfaces. Laundered and packaged in a cleanroom.
Features:
70% polyester and 30% nylon knitted fiber
Pressure heat sealed edges for lowest available fiber contamination
Microfiber increases the surface area which provides superior wiping efficiency and sorptive performance
Chemically compatible with IPA and other common solvents
Low levels of particulate and extractable counts
Soft and silky hand feel for sensitive surfaces
Application:
This product is recommended for use in a cleanroom Class 100-1,000 (ISO 5-6) critical environment. It is designed for scratch sensitive surfaces, such as occur in display and semiconductor industries. It is also commonly used for cleaning precise optical machinery and tools, cleaning a delicate process in critical cleanrooms, and for applying and removing cleaning and disinfecting solutions.
Suzhou Myesde UltraClean Technology Co., Ltd. is a high-tech enterprise specializing in R&D, production, sales and service of clean room products. It is located in Suzhou, China, the capital of the global textile industry ecological chain. Our main products are high-end clean wipes, pre-wet clean cloth, sterile dust-free cloth, dust-free wipes, anti-static clothing, anti-static gloves / finger cots, etc., are widely used in bio-pharmaceutical, medical and aerospace , semiconductors, precision instruments, integrated circuits, photovoltaics, automotive manufacturing and other related industries.