What are Swabs-Swab Tip Materials
Views: 1 Author: Site Editor Publish Time: 2020-09-22 Origin: Site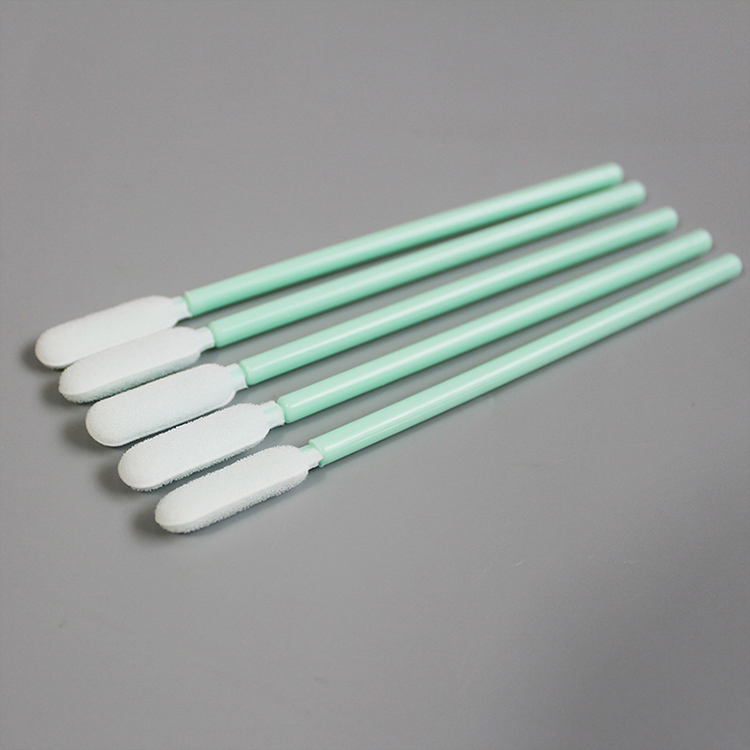 Uses for Swabs
Common uses for swabs and applicators include: cleaning hard to reach areas, applying solvents/chemicals, wound cleaning, applying medicine, collecting samples.
Single-use swabs are widely used in healthcare, diagnostic, forensic, controlled environments (cleanrooms), food safety, and drug manufacturing industries.
Swab Tip Materials
Swabs tips come in many different materials. Here are some of the most common swab tip materials.
Our cotton tip swabs are made with top pharmaceutical grade spun cotton fiber. Cotton fiber swabs are absorbent, soft, low cost, and safe for many applications. If you require low-lint for your application, cotton swabs are available in low-lint options or standard.
Whether you require 3 inch cotton swabs, 6 inch cotton swabs, or double tip cotton swabs (twice the bang for your buck!) we are sure to have the cotton swab you need.
Polyester is a synthetic fiber. Polyester tip swabs are non-absorbent. Polyester swabs also contain no fatty acids or latent sugars. This is important in the collection of specimens for testing.
Polyester swabs are a good medium for cell collection, screenings, and testing. Ideal for use in microbiology, rapid test diagnostics, and industrial surface testing.
Foam swabs are made of soft, non-abrasive polyurethane foam. Foam swabs are lint and residue free. They won't leave anything behind. Foam swabs are also shred-resistant and perfect for cleaning applications.
The foam tips are thermally bonded to the shaft, so there is no glue or bonding agents in the swab that could contaminate your environment. Foam swabs are soft enough for delicate cleaning but not too soft that they bend or fold.
Rayon is a semisynthetic fiber material made from cellulose. Rayon swabs are soft, highly absorbent and ideal for applications where cotton wouldn't be suitable.
Rayon is low-linting. Rayon swabs are widely used in specimen collection, testing, and screening.
Flocked Tip Swabs
Flocked swabs have a unique tip structure and construction. Flocked tip swabs are comprised of multi-length fibers arranged around the applicator handle. This brush-like structure assures ultra-clean tips and reliable performance.
Unlike traditional wound fiber swabs, flocked swabs have no internal core to absorb and trap collected specimens. Flocked swabs have superior collection and release characteristics which make them ideal for specimen collection and testing purposes.
The process starts with producing the swab fiber, composed of a unique porous microchannel "fiber-within-fiber" design structure. The swab fiber is then applied to tips to produce a versatile, high-performance brush-like swab without an inner fabric or core to collect specimens. Further proprietary manufacturing processes result in multi-length, "split-end" fibers that create a greater overall surface area and tension for more rapid elution and maximal sample preservation. Scientific studies have confirmed Puritan flocked swabs provide the most efficient collection and elution on the market.
Microfiber swabs are highly resistant to normal cleaning solvents, which make them perfect for removing contaminants and excess materials.
Microfiber tip swabs are soft, non-abrasive (wont scratch delicate surfaces!), and has excellent wipe/dry characteristics lending itself to cleaning applications.