What Are Finger Cots?
Views: 7 Author: Site Editor Publish Time: 2020-06-29 Origin: Site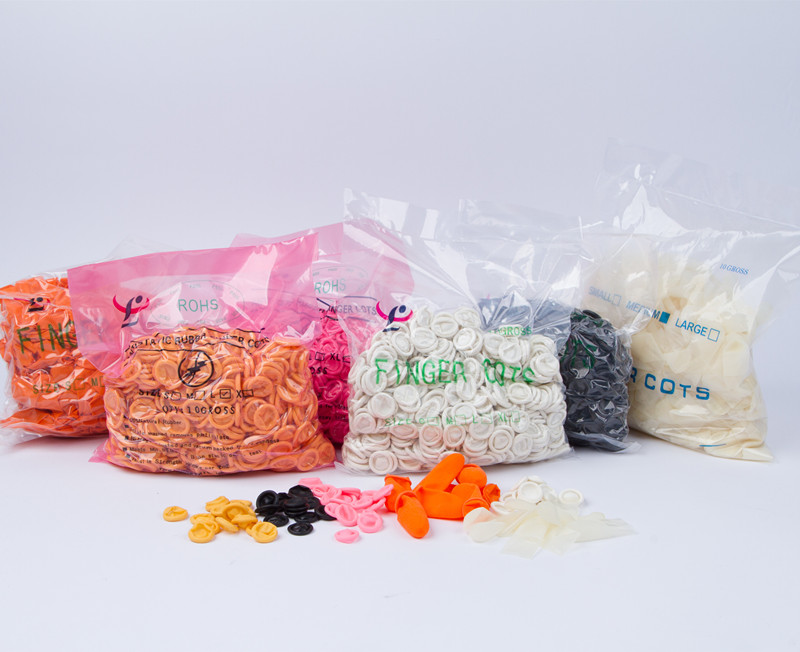 Finger cots are small, tube-like sheathes of material that are designed to securely cover the lower portion of fingers. Typically, they cover the first knuckle and end between the first and second knuckles. They can be made of a variety of materials, and are useful in medicine, industry, and in a variety of other situations and applications.
A typical finger cot is made out of latex or vinyl. Most varieties are designed to fit snugly and securely over a finger, and are held in place by a thicker band of material that is located at the base of the finger cot. Some sturdier versions for non-medical applications are made of heavy-weight rubber and are designed to be used over and over.
Suzhou Myesde Ultra Clean Technology Co., Ltd. is an integrated high-tech enterprise specialized in research and development, production, sales and service of cleanroom products, located in the ecological chain capital of global textile industry - Suzhou,China. Myesde develops and produces high-end cleanroom wipes, pre-wet cleanroom wipes,sterile cleanroom wipes, clean papers, anti-static clothing, anti-static gloves / finger cots etc., which are widely used in bio-pharmaceutical, medical& healthcare, aerospace,semi-conductor, precision instruments, IC, photovoltaic, automotive manufacturing etc. And other related industries and fields.