Understanding Cleanroom Wipe Materials
Views: 3 Author: Site Editor Publish Time: 2020-05-22 Origin: Site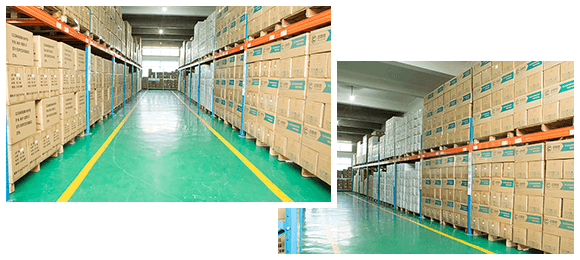 Did you know that a variety of factors, including material, can influence the cleanliness and effectiveness of a cleanroom wipe? Most wipes will undergo numerous steps to determine its cleanroom compatibility range. Some of the most common cleanroom wipes are made of:
· Polyester - If you're in the market for cleanroom wipes that offer durability and exceptional cleanliness, you should consider ordering polyester wipers for your cleanroom. The edges of these wipes can be melted to prevent loose ends and additional linting. Polyester wipes can be presaturated with a variety of solvents before they are sterilized and cut to size. These are most commonly found in ISO 3-4+ or Class 1-10 cleanrooms.
· Polyester & Cellulose Blends - Also called nonwoven wipes, polyester and cellulose blends are an absorbent and economic choice. Similar to polyester wipes, they can be presaturated with solvents before they are sterilized and cut to size. These wipes are common for ISO 5-7+ or Class 100-10,000 cleanrooms.
· Knit Polyester - Knit polyester cleanroom wipes are made with 100% continuous filament knit polyester and are sometimes called woven wipes because of how they are constructed. These wipes offer low particle release, and they can come in single knit, lightweight material, or double knit heavy weight material. Polyester is known to absorb solvents well.
· Cotton - Another woven wipe to consider for your cleanroom, cotton wipes are extremely durable and absorbent. You can also use these wipes with high heat tolerances. A downside to this material is that it tends to break down, which can result in lint, making it unsuitable for critical applications. Cotton wipes do, however, offer the highest in particulate release, making them a great choice for cleanrooms with less restrictive air particulate requirements.
Suzhou Myesde Ultra Clean Technology Co., Ltd. is an integrated high-tech enterprise specialized in research and development, production, sales and service of cleanroom products, located in the ecological chain capital of global textile industry - Suzhou,China. Myesde develops and produces high-end cleanroom wipes, pre-wet cleanroom wipes,sterile cleanroom wipes, clean papers, anti-static clothing, anti-static gloves / finger sets etc., which are widely used in bio-pharmaceutical, medical& healthcare, aerospace,semi-conductor, precision instruments, IC, photovoltaic, automotive manufacturing etc. And other related industries and fields.