PALM COATED WORK GLOVES – Polyurethane Coating
Views: 7 Author: Site Editor Publish Time: 2020-12-07 Origin: Site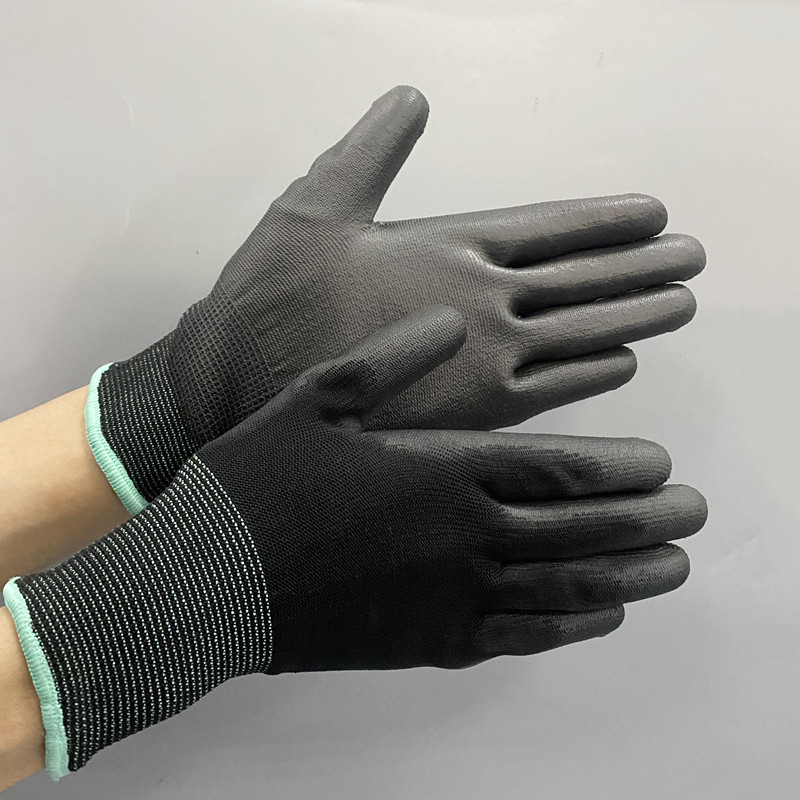 If you're looking for a glove coating that's extremely flexible, relatively inexpensive, and has a low particulate shed, polyurethane Palm-coated work gloves (PU) gloves are a good choice. While not the most durable coating, polyurethane will provide a phenomenal grip without ever feeling sticky.
Unlike nitrile glove coatings, synthetic polyurethane offers a high level of breathability along with dexterity. This sort of coating will enhance puncture resistance while maintaining the ever-important tactile sensitivity. A polyurethane coating will help you to maintain the necessary dexterity you need when performing fine motor tasks and this type of coating offers a more "bare hand" grip because the coating has a tacky feeling which would be appropriate which works excellent for dry conditions but not well in wet or oily conditions.
Polyurethane's (PU) softness, combined with moderate puncture and abrasion resistance, make it a most versatile polymer. Polyurethane coating offers great stretch, strength, and low particulate shed.
Chemically, polyurethane has excellent resistance to oils, solvents, fats, greases, gasoline, oxidation and ozone but has poor resistance to hot water and is not recommended for use above 79°C.
The low-particulate shed mentioned earlier make PU Gloves a perfect choice for those working with electronics, manufacturing, small parts handling and cleanrooms.
Suzhou Myesde Ultra Clean Technology Co., Ltd. is an integrated high-tech enterprise specialized in research and development, production, sales and service of cleanroom products, located in the ecological chain capital of global textile industry - Suzhou, China. Myesde develops and produces high-end cleanroom wipes, pre-wet cleanroom wipes, sterile cleanroom wipes, clean papers, anti-static clothing, anti-static gloves , nitrile gloves, vinyl gloves, finger sets etc., which are widely used in bio-pharmaceutical, medical& healthcare, aerospace, semi-conductor, precision instruments, IC, photovoltaic, automotive manufacturing etc. and other related industries and fields.
If you have any interested in or want to get more details,
pls just contact me anytime!
Ms.julia
Tel/whatsapp/wechat: +86 18101547855
Email: licui@cldzcl.com