How to Properly Use Tacky Mats in Your Controlled Environment
Views: 4 Author: Site Editor Publish Time: 2020-10-16 Origin: Site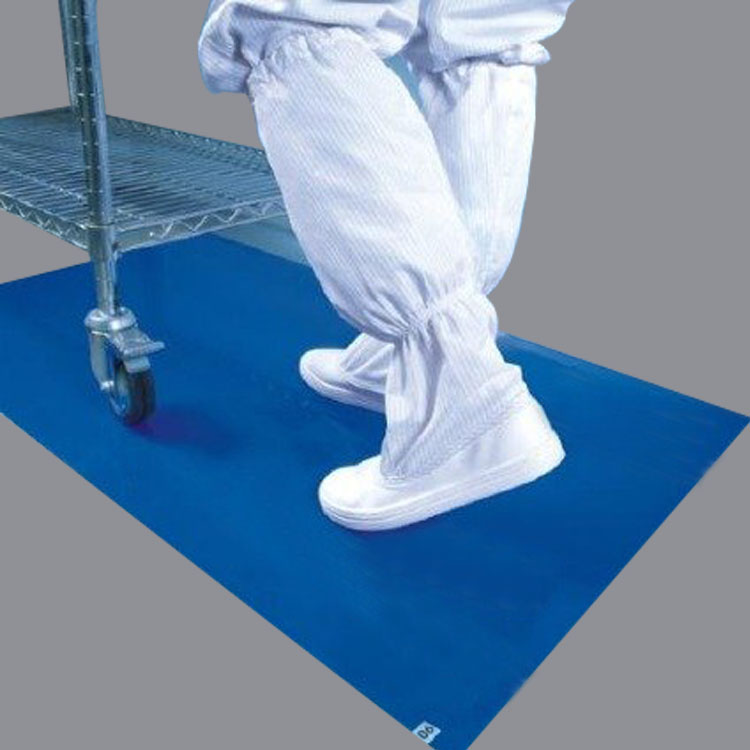 Sticky mats (or adhesive mats) are an often overlooked, but critical portion of your clean room. All your foot-borne contamination have the potential to enter your critical environment. In this blog post, we are going to discuss how to properly use sticky mats in your cleanroom.

1. Layer Removal — To remove and an old layer some people will just rip it off. Doing this places loose particles into the air, and can create a static charge. Correct removal of the sticky mat sheet is to peel it back by rolling it up slowly and into a ball.
2. Area Prep — Before placing down a new sticky mat, it is important to clean the floor with ultra clean water and alcohol (70% IPA - 30% Deionized water), removing all the residue from the previous mat. If the floor is not properly cleaned, over time it will delaminate.

3. Placement — Many will place an adhesive mat horizontal to the door, like a regular doormat. However, this causes a tendency for an operator to only place one foot on the mat. A correct method is to put the sticky mat vertical to the door, with the tab away from traffic. This helps ensure both feet touch the mat at least once.

4. Floor Adherence — Remove the bottom sheet/layer. Place it sticky side down tightly against the end of the doorway. Then slowly, in a wave motion, place the mat on the floor, pressing your hand back and forth with steady even pressure. This is an important step to release any air bubbles that can get caught under the mat surface.


5. Top Protective Film — Now go to the tab and peel back the first layer. The proper way to remove the dirty top layer is by rolling it up and into a ball. This minimizes static and the release of particles into the controlled environment.


6. Proper Use — The proper use of the placed sticky mat is each foot making full contact with the mat before entering the clean room. The more people entering, the larger the sticky mat needed. We recommend using a white mat for critical areas. This will ensure contamination is visible. We also recommended to change the mat layers every 50 passes.