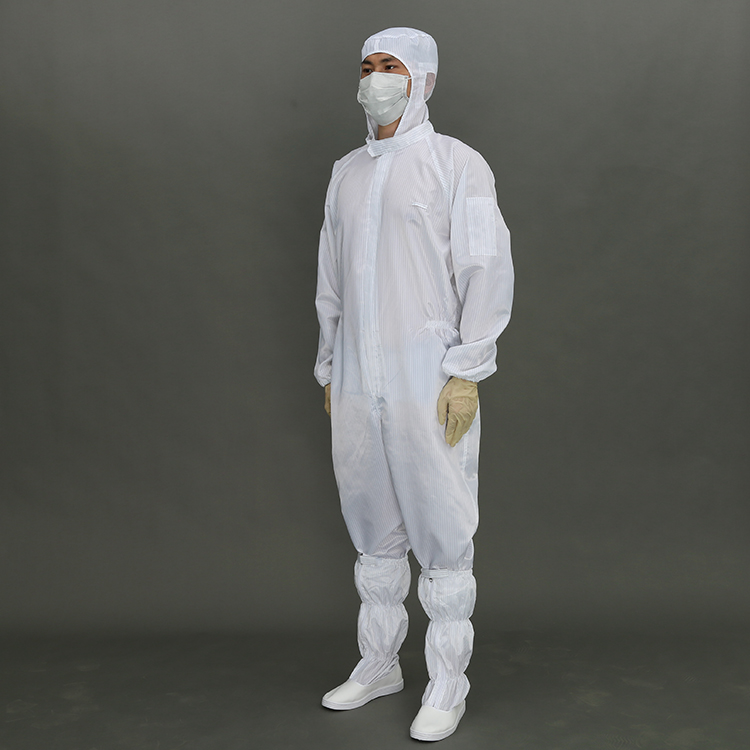 What is a Cleanroom?
A cleanroom is a controlled environment used in manufacturing, laboratories, scientific research, pharmaceutical, and other industrial applications. Cleanroom environments have controlled, low levels of environment pollutants and contaminates. The cleanliness of cleanrooms are measured by the number of particles per cubic meter in the air. An ISO 1 Cleanroom has only 12 particles per cubic meter, opposed to a typical urban environment that has 35,000,000 particles per cubic meter.
Why do Cleanrooms matter?
When constructing delicate equipment or doing specific scientific research, controlling the environment you are in is paramount to consistent and reliable results and manufacturing.
The modern cleanroom was invented by American physicist Willis Whitfield. Whitfield designed his cleanroom with a constant, highly filtered air flow to flush out impurities. Within a few years of its invention in the 1960s, Whitfield's modern cleanroom spawned a revolution in high tech manufacturing.
Cleanrooms can be very large. Entire manufacturing facilities can be contained within a cleanroom with factory floors covering thousands of square meters. They are used extensively in semiconductor manufacturing, biotechnology, the life sciences, and other fields that are very sensitive to environmental contamination. There are also modular cleanrooms.
In the healthcare and pharmaceutical sectors, control of microorganisms is important, especially microorganisms likely to be deposited into the air stream from skin shedding.
How do you keep a Cleanroom clean?
Besides regular cleanroom cleaning and maintenance, once a cleanroom is established, personnel must wear special apparel when entering the cleanroom, in order to maintain its particle levels and not generate more particles.
What do you wear in a Cleanroom?
Disposable cleanroom apparel is a popular choice because you don't have to launder the clothing, you can just toss it out and use a fresh new set, saving time and money.
Disposable Coveralls help provide overall protection from chemicals and particles in cleanrooms, laboratories, production environments, and more. They also greatly reduce particles generated from skin shedding and personal clothing.
Disposable Coveralls come with attached hood and boot configurations lending themselves to Cleanroom uses, offering more complete covering and protection.
Wearing disposable gloves in cleanrooms are required to prevent contamination. Special Cleanroom Gloves are clean-processed and designed to meet the demands of pharmaceutical, medical device, and biotech manufacturers in controlled environments, as well as professionals in lab environments. Cleanroom Gloves are designed to protect both the personnel and the products being made/handled. Wearing Cleanroom Gloves minimizes sub-micron particle contamination of the product or process from the operator's hands.
Cleanroom Gloves serve a critical function inside a cleanroom or controlled-environment ensuring product quality and safety.
Keeps floors clean and safe and prevents tracking dirt and particles into the cleanroom. Wearing shoe covers are essential to maintaining a cleanroom environment.
People are a significant source of contamination in Cleanrooms. Having the right mask for the job, can make a critical difference. Cleanroom Face Masks are used in many different industries and controlled environments, including laboratories, research facilities, aerospace, and semiconductor industries.
Cleanroom Face Masks provide comfort with excellent filtration to avoid contamination in Cleanrooms. Cleanroom Face Masks are engineered for protection against the entry of particulates into a cleanroom or other controlled environments.
Disposable Bouffants & Beard Covers
Disposable Bouffant Caps are worn on the head to provide defense against contamination from hair while remaining comfortable to wear. Bouffant Caps are light weight, strong, durable, and non-linting caps. Keeps hair out of your eyes and out of your work area. These tear resistant bouffant caps are ideal for clean rooms and other sensitive environments.
Disposable Beard Covers are necessary items to have in stock in plants, manufacturing, etc. and are often required by the FDA. After use, employees can simply throw them away. Made of lightweight polypropylene beard covers are comfortable and cool enough for employees to wear all day.
Adhesive mats are also used in Cleanrooms. While not an apparel item, adhesive mats play a vital role. Placed on the floor at traffic entrances and exits, this adhesive film instantly captures dirt and particles from the bottom of shoes and equipment wheels, helping to keep the floors clean and maintain the clean environment.
With the right disposable apparel from head to toe, you can prevent contamination in your cleanroom and clean environments and keep your cleanroom operating at the right state, guaranteeing reliable performance for your applications or testing.
If you have questions about cleanroom disposable apparel, feel free to give us a call at 400-0512-418 or email us at licui@cldzcl.com.