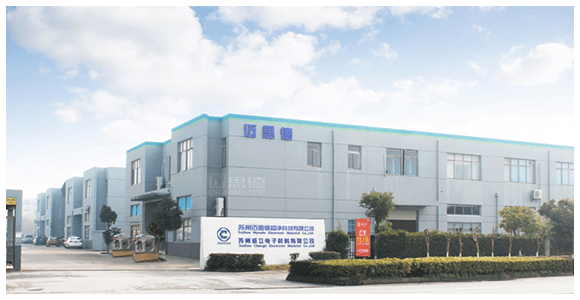 Suzhou Myesde Ultra Clean Technology Co., Ltd. is an integrated high-tech
enterprise specialized in research and development, production, sales and service of
cleanroom products, located in the ecological chain capital of global textile industry - Suzhou,
China. Myesde develops and produces high-end cleanroom wipes, pre-wet cleanroom wipes,
sterile cleanroom wipes, clean papers, anti-static clothing, anti-static gloves / finger sets etc.,
which are widely used in bio-pharmaceutical, medical& healthcare, aerospace,
semi-conductor, precision instruments, IC, photovoltaic, automotive manufacturing etc. and
other related industries and fields.
Myesde has passed ISO9001:2015 quality management system, ISO14000 environmental
management system, ISO28000 supply chain safety management system and US SGS
certification. and created ISO class4, ISO class5, ISO class6 clean room, as well as obtained a
number of national invention patents and utility model patents. With covering over 16,000
square meters, Myesde equipped with laser cutting machines imported from Japan and
high-end testing equipment such as infrared spectrometers and liquid particle counters
imported from Germany and the United States.
Myesde products strictly carried out the US IEST standard, throughout the whole process
from spinning, weaving, washing, shaping, cutting, cleaning and testing. Inspection items
include NVR, ions, silicon, water absorption, water absorption rate, wicking rate, APC, LPC,
friction voltage, etc., to ensure products quality's stability and sustainability. Currently, we
have cooperated with more than 40 top 500 companies meanwhile, our products were
exported to US, Germany, Canada, Japan, Singapore and other 32 countries and regions and
has been honored full favorable recognition by APPLE, HUAWEI, and SUMSUNG's brand
suppliers, and obtained the unanimous praise from customer Foxconn, LUXSHAREICT, LG,
BOE, SMIC, SUMITOM and Panasonic etc.
Currently, Myesde has 12 employees in R&D center team and approximately 16 employees in
sales and major client project department. With creating a master's and doctoral
experimental station, Myesde established strategic cooperation with 5 scientific research
institutions, forming a long-term mechanism for the joint development of industry-academia
research. Regard the need of customers as our direction, take innovation of production
technology with taking the product quality as the core and efficient enterprise management,
Myesde took the lead in developing cleanroom industry.In the face of rapid technological
progress and high-quality development, Myesde places particular emphasis on investing
research, development and innovation, Myesde focus on providing the highest possible level
of customer service in the success of our customer to contribution to the social development.
Myesde will remain true to our original aspiration,work hard for a glorious future with our
united efforts.Keep in mind the mission and together we lead the clean to the world!