Choosing the Right Gloves
Views: 0 Author: Site Editor Publish Time: 2020-12-11 Origin: Site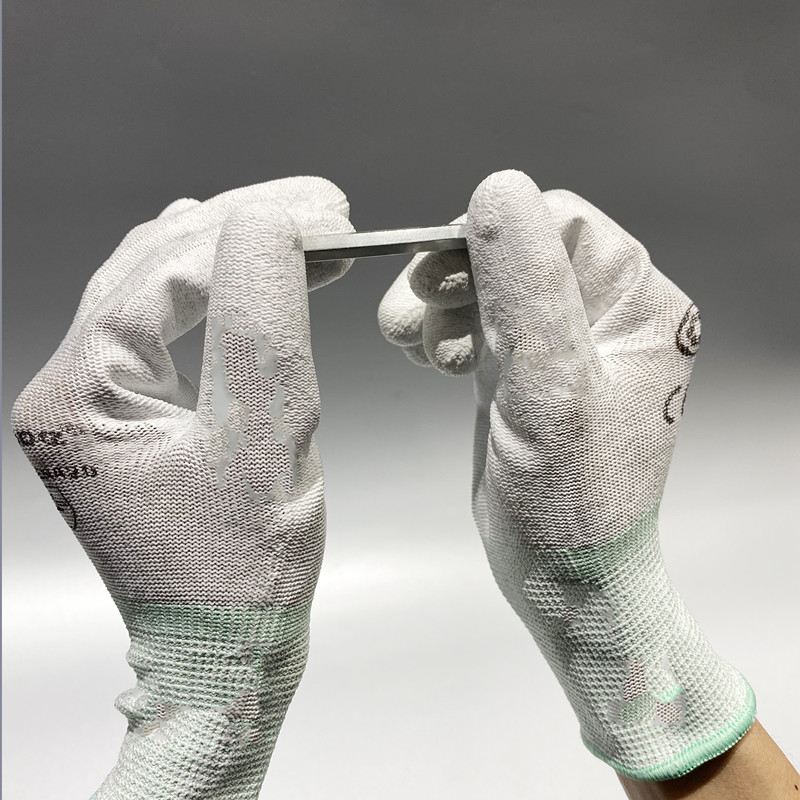 NITRILE – offers superior resistance to snags, punctures, abrasions and cuts in the disposable glove arena. No latex allergens! Coated nitrile effectively replaces cotton in a broad range of dry and light applications. Additional advantages for coated nitrile offer excellent grip and are machine washable. Unsupported nitrile is an outstanding combination of strength for puncture and chemical resistance. Will not weaken or swell like rubber (latex) or neoprene in many solvents and animal fats.
NEOPRENE – offers a broad spectrum of protection providing excellent resistance to a wide range of chemicals including oils, acids caustics and solvents as an unsupported glove. Reinforced neoprene coating provides better all-around resistance to abrasion, cutting and chemicals. Lining on a coated neoprene enhances puncture and snag resistance.
VINYL – known as PVC (polyvinyl chloride) is available as a disposable, coated or vinyl impregnated style. Vinyl disposables are economical, reusable or disposable. In addition to offering excellent sensitivity, vinyl disposable gloves are chemical resistant and ambidextrous. All value priced offering softness, flexibility and strength. Vinyl coated is an inexpensive choice for applications where cut and abrasion resistances are needed. Rough PVC coat finish makes handling wet surfaces easier and safer. Vinyl impregnated gloves on an interlock knit liner stretches to a snug and sensitive fit, liquid repellent and provides superior grip.
LATEX – offers super strength and dexterity, liquid proof and chemical resistance protection in the unsupported version. Disposable latex is the perfect solution for one time use applications. Thinner, with more dexterity and improved sensitivity, it is an excellent choice for protecting product from contamination or handler from product. Coated rubber is a great choice for more cut resistance, comfort and value. For a versatile solution, you can expect abrasion resistance, handling sharp edges or building materials like concrete block, tile or lumber from coated rubber.
Polyurethane (PU) – mainly used as a coating in knit gloves. It offers great dexterity, softness and strength with a comfortable fit. Resistant to oils, solvents, greases, gasoline and more. Many polyurethane coated gloves offers to protect from minor cuts and scrapes.
Polyethylene (PE) – economically priced synthetic, disposable gloves mainly used in food preparation and industrial environments. Ambidextrous with an embossed grip for a variety of uses.
Nylon – a low lint synthetic fiber which provides high tensile strength that excels in applications such as inspection and parts assembly. Nylon gloves will help protect product from finger prints and contamination.
KEVLAR® – one of the strongest man made fibers available with excellent cut protection, and heat insulation. It is designed to protect hands from the sharp edges of metals, ceramics, glass and other materials. Pound for pound 5 times stronger than stainless steel.
Spectra® – offers a superior cut resistance with synthetic man made fibers. Provides excellent dexterity, is comfortable and easy to wear all day with its soft and flexible property. Spectra can be laundered and bleached for disinfecting purposes. Withstands the cut of a knife over the surface of the glove. Pound for pound 10 times stronger than steel.
Leather – traditionally used to provide excellent and sturdy protection for cuts and abrasions. Breath-ability will vary from hides but overall very durable and comfortable to wear. Excellent choice for handling sharp objects.
Synthetic Leather – a man-made fabric that looks like leather. It is used for basic protection against abrasion and offers good insulation depending on construction. Often used as a substitute for real leather, it is light weight and easy to clean, durable and stain resistant.
Cotton – cotton canvas is an excellent choice for protection against abrasion. Is lightweight and breathable for light-duty applications. Can be washed and bleached. Also offers good insulation depending on construction. Cotton lisle – very light weight cotton glove that is ambidextrous and can be used as liner. For light duty applications only.
Wool – A natural fiber that is known to provide excellent insulation.