CORONAVIRUS UPDATE – ADVICE FOR EMPLOYERS
Views: 0 Author: Site Editor Publish Time: 2020-07-30 Origin: Site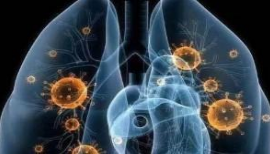 How High Is The Risk From Coronavirus?
The risk of catching coronavirus (COVID-19) in workplaces is currently low.
However, it is good practice to implement a few simple basic hygiene principles. Ensure everyone at work follows simple hygiene rules, such as:
• washing hands thoroughly with hot water and soap
• using tissues when sneezing or coughing and throwing them away in a bin
Make sure employees and managers know how to spot symptoms of coronavirus and are clear on any relevant processes, for example sickness reporting and sick pay, and procedures in case someone in the workplace develops the virus.
• make sure there are clean places to wash hands with hot water and soap, and encourage everyone to wash their hands regularly
• give out Hand Sanitisers and face mask and tissues to staff, and encourage them to use them
We do not know exactly how coronavirus spreads from person to person, however, similar viruses spread in cough droplets.
It's highly unlikely coronavirus can be spread through packages from affected countries or through food.
How To Avoid Catching Or Spreading Germs
There's currently no commercially available vaccine for coronavirus, however, there are reports that scientists have developed a vaccine which is now subject to regulatory testing and approval.
But there are things you can do to help stop germs like coronavirus spreading.
Do
cover your mouth and nose with a tissue or your sleeve (not your hands) when you cough or sneeze

put used tissues in the bin immediately

wash your hands with soap and water often – use hand sanitiser gel if soap and water are not available

try to avoid close contact with people who are unwell

Wear a mask

Don't
Symptoms Of Coronavirus
The main symptoms of coronavirus are:
a cough

a high temperature

shortness of breath



Do not go to a GP surgery, pharmacy or hospital. Call 120, stay indoors and avoid close contact with other people.
Tell 120 about any recent travel and any symptoms you have.
How To Isolate Yourself If You Think You May Have
If there's a chance you could have coronavirus, you may be asked to isolate yourself. This means that for up to 14 days, you should:
stay at home

not go to work, school or public areas

not use public transport or taxis

ask friends, family members or delivery services to carry out errands for you

try to avoid visitors to your home – it's OK for friends, family or delivery drivers to drop off food
While the risk to people in the china is low now, these steps can help reduce the possible spread of infection.