CLEANROOM WIPER TECHNICAL DATA SHEET-175gsm polyester Microfiber wipe
Views: 4 Author: Site Editor Publish Time: 2020-10-20 Origin: Site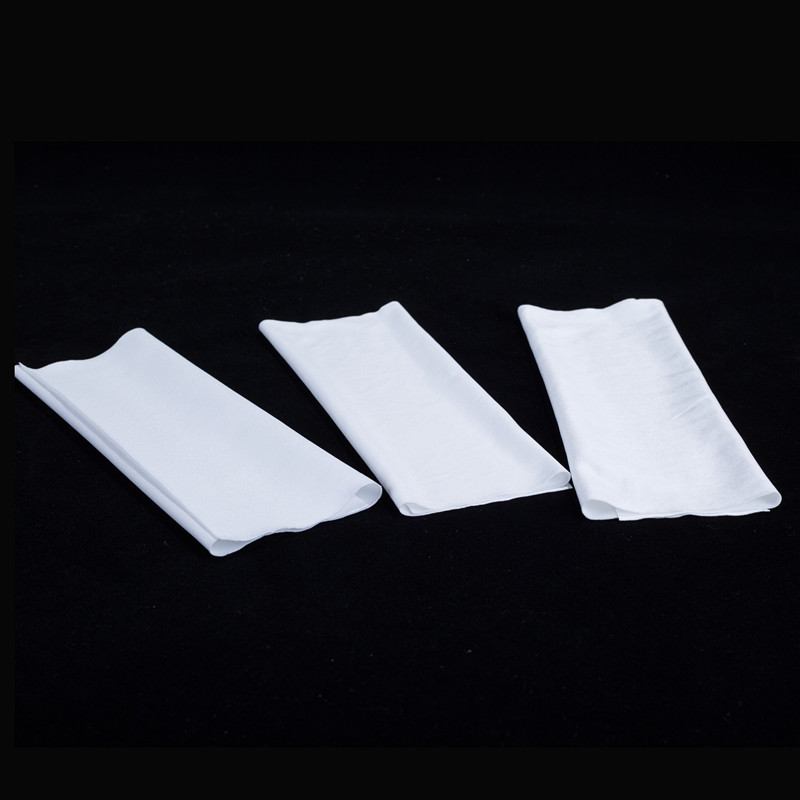 Product Name

polyester Microfiber Wiper

Weight

175gsm+/-3gsm

Edge cutting

Laser / Ultrasonic Cutting

Material

100% Polyester

Grain

Straight line double knitted

Class

1000-10

Package way

Vacuum

Size

12"*12",9"*9",6"*6",4"*4"
Full-Polyester Microfiber wipe is constructed from 100% textured polyester microfiber knit. The unique structure of microfiber improves the surface contact, and provides more effective cleaning. Cleaning effect not good as polyester/nylon microfiber wipe, but low price.
• Wiping and cleaning surfaces, equipment and parts.
• Applying and removing lubricants, adhesives,
residues and other solutions including disinfectants.
• Cleaning with solvents such as isopropyl alcohol
(IPA), ethanol, acetone, and degreasers.
•
Cleanroom laundered and packaged providing ultra
low levels of ions and non volatile residues.
•
Designed for use on abrasive surfaces. This wipe
will not easily snag or abrade releasing articles and
fibers into the process or environment.
•
Excellent chemical resistance for compatibility with
a variety of solutions.
•
Individually lot coded for ease of trace-ability and
quality control.
•
Good absorption with water and solvents.Hold more
dirt and residues than average wipe. Remove
residues from the surface more effectively.
•
Wipe material 100% Polyester
Attribute; (units)

Value

Test Method

Basis weight; nominal (g/m

2

)

MSD-QI-QS-007 A0

Absorbency in water




IEST-RP-CC004.3

Intrinsic; (mL/g)

2.41




Extrinsic; (mL/m

2

)

416.93




Sorptive rate; (seconds)

1

IEST-RP-CC004.3

Non-volatile residue, NVR




IEST-RP-CC004.3

In deionized water; (g/m

2

)

0.014




In isopropanol; (g/m

2

)

0.012




Specific ions




IEST-RP-CC004.3

Sodium; (ppm)






Chloride; (ppm)

0.012



Potassium; (ppm)

0.062




Particles, readily releasable

0.094



APC

:

≥0.3μm(Ea/ft

3

)

135
IEST-RP-CC003.3
LPC

:≥

0.5

μ

m(10

6

/m

2

)

16
IEST-RP-CC004.3