Basic introduction to clean room
Views: 3 Author: Site Editor Publish Time: 2020-12-31 Origin: Site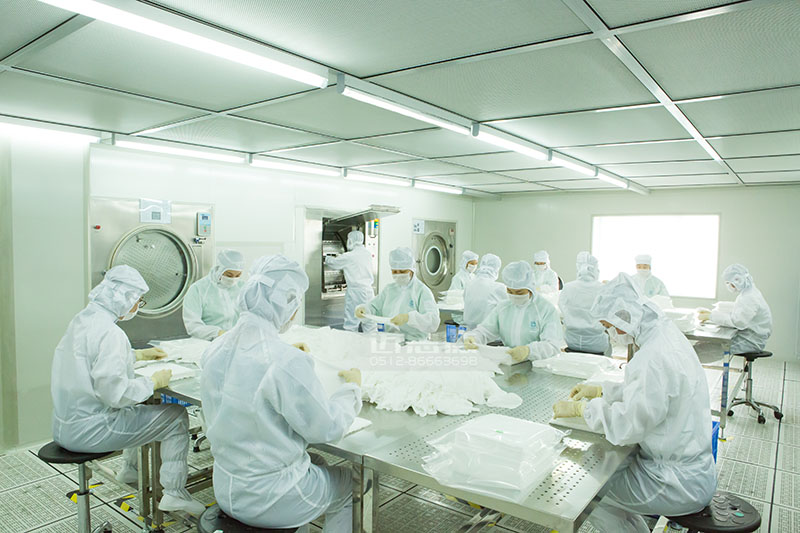 1.Clean room
The clean room is a special enclosed building built to control the number of particles in the indoor air and has the following characteristics:
a. The number of particles in the air is less than a certain number
b. It can prevent the entry of external dust particles
c. Can quickly exhaust the fine dust particles and harmful gases generated in the room to the outdoors
d. Maintain temperature, humidity and room pressure at a certain standard
e. It can prevent harmful process interference such as static electricity and electromagnetic
2. Purpose of clean room management
Effectively manage the clean room production equipment, tools, personnel entry and exit, clean clothes and shoes, etc., to ensure the efficient cleanliness of the clean room, the normal operation of the equipment and the stability of the process.
(< USA Federal Standard )209E (1992 年)PC/ft3

洁净度级别

粒 径 (um)

0.1

0.2

0.3

0.5

5.0

1

35

7.5

3

1

NA

10

350

75

30

10

NA

100

NA

750

300

100

NA

1000

NA

NA

NA

1000

7

10000

NA

NA

NA

10000

70

100000

NA

NA

NA

100000

700
The hazards and prevention of dust
As far as the glass substrate is concerned, the adhesion of fine dust particles will cause the glass substrate to be scratched, short-circuited and attached to air bubbles and other poor process quality, resulting in scrap. Therefore, the control of pollution sources has become an important part of clean room management.
1. External dust intrusion and prevention
Keep proper positive pressure in the clean room (>0.5mmHg), do the pre-construction work to ensure no air leakage, and clean and wipe dust-proof actions such as cleaning and wiping before bringing personnel, equipment, raw materials, tools, and consumables into the clean room. At the same time, cleaning tools must be properly placed and regularly replaced or cleaned.
2. Dust generation and prevention in clean room
Proper selection of clean room materials such as compartment boards and floors. The occurrence of process equipment is controlled by regular maintenance and cleaning. Production personnel are not allowed to walk around or make major physical movements in their place. Special sites take preventive measures such as adding sticky mats.