ARE NITRILE GLOVES LATEX FREE?
Views: 0 Author: Site Editor Publish Time: 2020-06-08 Origin: Site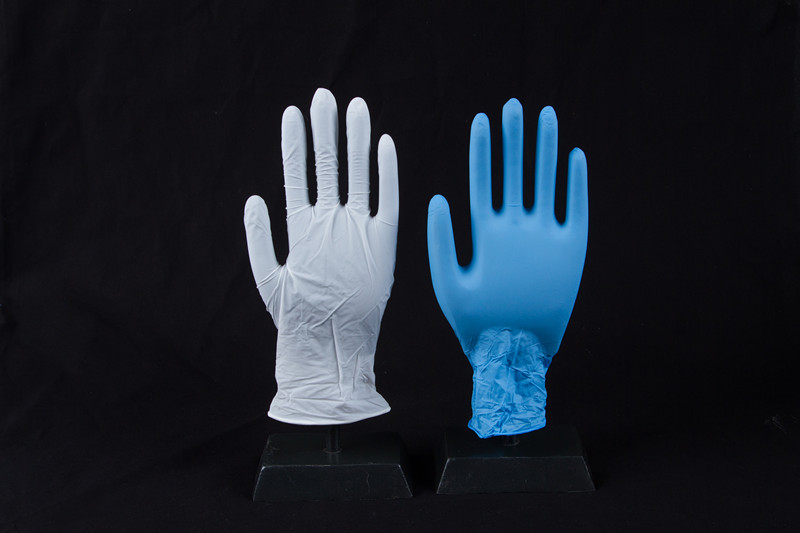 ARE NITRILE GLOVES LATEX FREE?
THE SHORT ANSWER: YES.
When we are asked, 'Are nitrile gloves latex free,' the answer is 'Yes!' Nitrile gloves are BPA, phthalate and latex free.
NITRILE GLOVES ARE LATEX FREE, BUT THE MAJORITY CONTAIN ACCELERATOR CHEMICALS
Nitrile gloves can carry a very low allergy rate of less than 1% of users. Studies have shown that the chemical accelerators and other additives commonly used in the products of nitrile gloves, can cause allergies. To reduce the cost of glove manufacturing, more and cheaper additives and chemical fillers are added to the raw material, in turn causing allergies. But some nitrile gloves are now being manufactured without accelerator chemicals, such as suzhou myesde nitrile gloves.
So when you ask, 'Are nitrile gloves latex free?', the answer is 'Yes,' but when asked, "Do nitrile gloves contain accelerator chemicals?" the answer is a little more complicated.
WHAT ARE NITRILE GLOVES?
Nitrile is the superior material for today's disposable gloves. Nitrile, also known as NBR, is a form of synthetic rubber with an unusually high resistance to oil, fuel and other chemicals. The more nitrile within the polymer, the greater the protection from oils, but the lower the flexibility.
ONLY THE HIGHEST QUALITY NITRILE
SUZHOU MYESDE supplies only the industry's safest and most dependable products while shielding you from the dangers of those facilities that make you want to wash your hands before and after even touching a disposable glove! You won't find more trustworthy product lines in the foodservice industry anywhere!
To learn more about the benefits of nitrile gloves and to take the first step in protecting your business from the dangers of poor quality disposable gloves and personal protective equipment (PPE), call one of our experts today
Suzhou Myesde Ultra Clean Technology Co., Ltd. is an integrated high-tech enterprise specialized in research and development, production, sales and service of cleanroom products, located in the ecological chain capital of global textile industry - Suzhou,China. Myesde develops and produces high-end cleanroom wipes, pre-wet cleanroom wipes,sterile cleanroom wipes, clean papers, anti-static clothing, anti-static gloves / finger sets etc., which are widely used in bio-pharmaceutical, medical& healthcare, aerospace,semi-conductor, precision instruments, IC, photovoltaic, automotive manufacturing etc. And other related industries and fields.