Disposable Cleanroom Nitrile Gloves
Views: 1 Author: Site Editor Publish Time: 2020-10-22 Origin: Site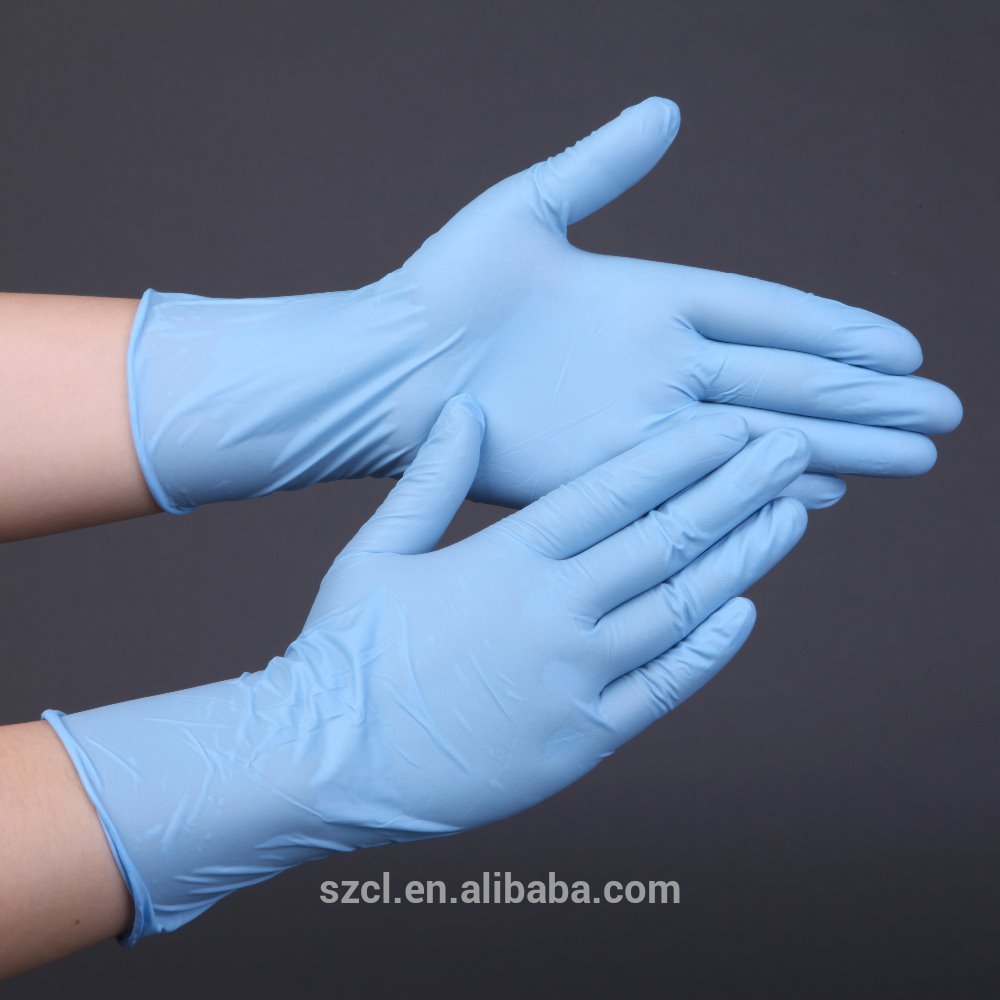 Description
1.Good physical property, good tear resistance, puncture proof, anti-friction performance.
2.Comfortable style, ergonomics design, suitable fit palm & bent fingers, beneficial to blood circulation
3.Without protein, amide or other hazardous compounds, extremely low risk of irritability
4.Fast degradation, easy to dispose and environment friendly.
5.Low chemical residual, low ions
concentration, small particles on surface, suitable for strict cleanroom application
Applications
Applicable in electronic industry/medical inspection/food industry/household/chemical industry/aquatic industry/glass work industry and research areas.



Technical Data












Glove Material---------

Acrylonitrile, butadiene




Colour-----------------

颜色

Blue, white















Attribute; (units)

测试项目

Typical Value

典型值

Reference standard

参照标准

Breaking strength

断裂强度(Mpa)

14

MSD/QI-QS-024

Tensile strength

伸长率(%)

500

MSD/QI-QS-024